Colorado Ski Lodging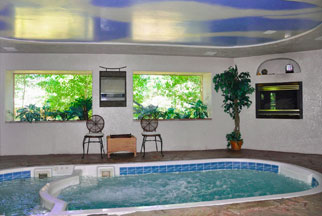 Pool
Colorado Ski Lodging's state-of-the-art indoor resistance pool measures 18 feet in length (including the hot tub area) and has a maximum depth of 4 feet. A gas log fireplace adds to the ambiance of this special amenity.
Kids loved the pool!

It was great to be in such a good location for a mountain location. Your home is a perfect set-up for our large family. We all enjoyed fishing and swimming, especially the kids. We hope to come back someday soon. Thanks!
~The Millers
Illinois + Florida