Colorado Ski Lodging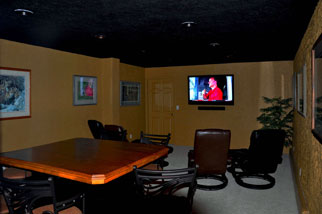 Home Theatre
Colorado Ski Lodging's Home Theater Room is the newest addition to the house, featuring a 55" LCD Television and Comcast HD. Relax in one of the theater recliners or you can sit at the high top table which has seating for 6 more people.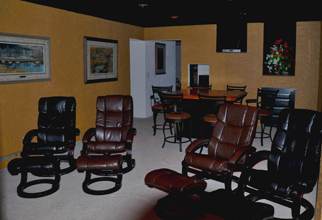 Almost effortless...

It is not easy travelling with a family as large as ours. The size of your home made if almost effortless. The kids snowboarded at nationals and will be back. Thank you for your hospitality. From all of us.
~The Bodrugs
Angel Fire, NM