Colorado Ski Lodging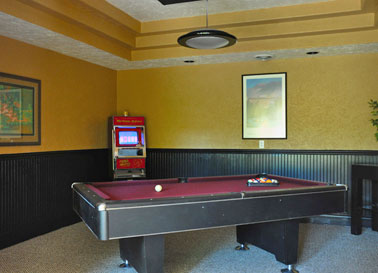 Billiards Room
Enjoy a game of pool with friends or family.
And for those of you who love to gamble, there is a "just for fun" slot machine in the billiard room as well.
A unique and wonderful experience...

As many places as I have travelled, this is a very unique and wonderful experience in which our family has been brought together to celebrate family. We went for martinis at Barkley's to hear some good stories, if walls could talk!! Thank you from the bottom of all the Shupe's hearts.
~ Jenny Shupryt
Palos Park, IL.