Colorado Ski Lodging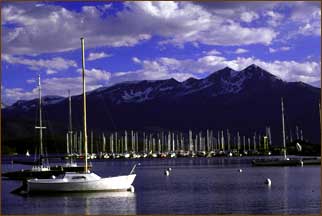 Summer at Colorado Ski Lodging
Your greatest challenge here in Frisco, Colorado is choosing what to do next!
Colorado Ski Lodging is located just two blocks away from beautiful Lake Dillon and five blocks from the Frisco Bay Marina.
What will YOU want to do when you arrive?
Hiking
Local Events
Rollerblading
Rafting
4-Wheeling
Biking
Mountain Biking
Fishing
Golfing
Shopping
Canoeing
Sailing
Holidayfests
Boating
Horseback Riding
Concierge Service
For all your transportation needs, summer activities, as well as guest services and wedding planning, please contact Jane at High Country Activities. (970-389-8214).
We recommend this property—you won't be disappointed!

We held a family reunion this past June at the above property with 13 people attending. The listing photos accurately reflected the rental's appearance and amenities. The property was very clean and well maintained. The property owner was only a phone call away if we had any questions regarding our stay. The property is easy walking distance to downtown Frisco, a lovely community with shops and restaurants galore. We also were close to Breckenridge, Copper Mountain, Vail and the Outlets for shopping. We all had a wonderful time and would recommend this property to large groups for fun and relaxation. You won't be disappointed.
~ Millie
Johnstown, Colorado
This place is incredible!

We celebrated my parent's 50th wedding anniversary with our family of 16 ranging in age from 11-73. The response upon entering was a resounding wow! This place is incredible! Very clean, week stocked kitchen, tons of room and so much to do. We had a fire, grilled out on the beautiful deck, swam, fished, played pool and relaxed in the massage chairs. The location is perfect for so many different activities. The owner was very attentive, checking in with us throughout the week!
~ Heather
Overland Park, Kansas